The guide book said today's stretch was 8 miles. Over breakfast
out host told us it was thirteen. I measured it on my phone and came up with
eleven, if we took the shortest route at Almouth.
We started by walking from Warkworth back to the sea. Here's
the first glimpse.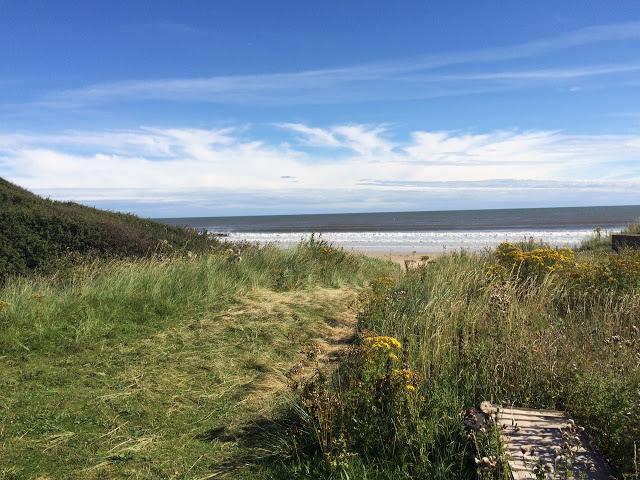 After that it was a day of walking along the coast, lovely
beach to lovely beach with sand dunes in between.
Our first obstacle was the River Aln . The shorest route I'd
mentioned was a bridleway, and we guessed the coastal path didn't go that was
because it might be wet at times, over the salt marsh. But it was dry today and
easy to traverse.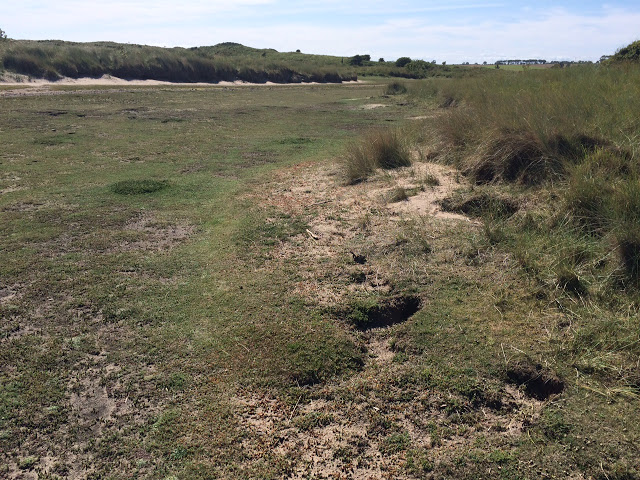 However, the River Aln was very wet and not easy to
traverse.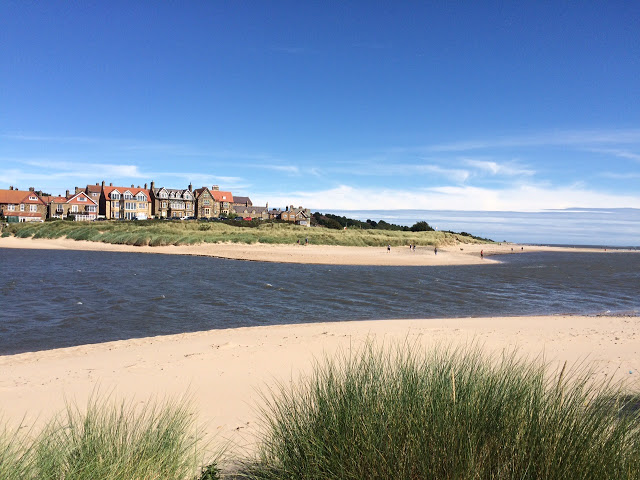 That place on the other side is Alnmouth, the place where we wanted to be. We thought maybe horses could get across at low tide, but
not us.
So back we went and onto the Coastal Path and it's two mile
circle round the town back to the other side of the river.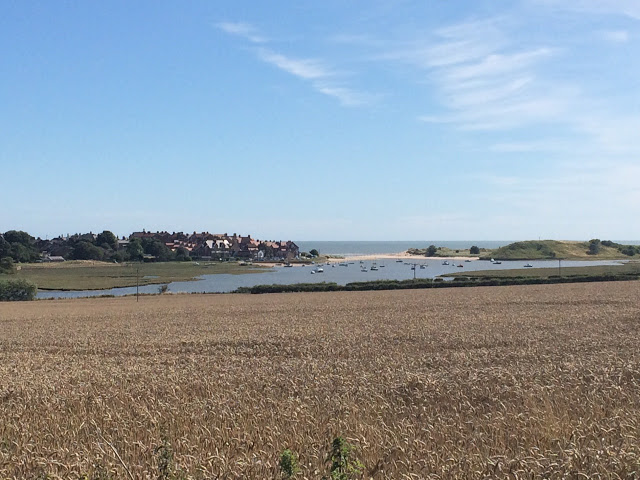 Looked like the
B&B guy was right after all, and we'd added to our mileage trying to be
clever.
We got to meet these guys though.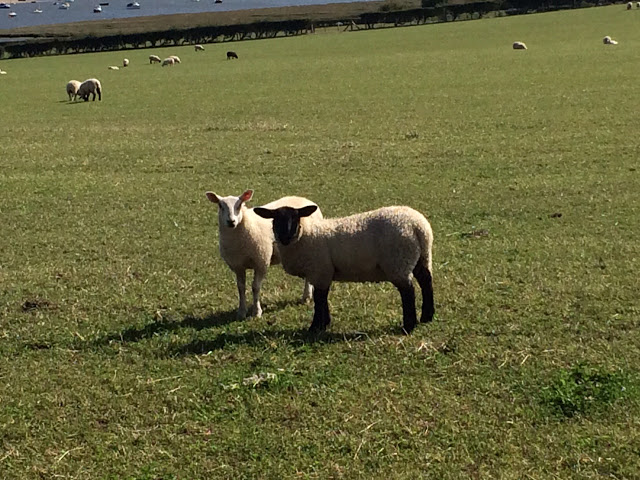 After an ice cream in Alnmouth, we were back into beach
heaven.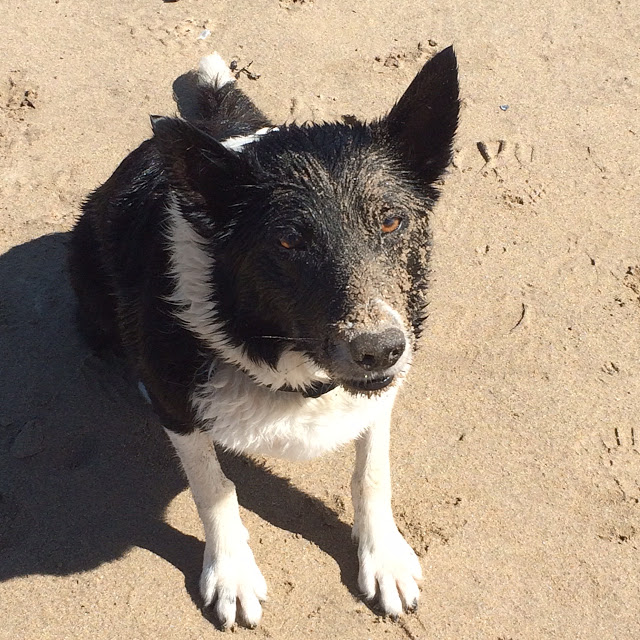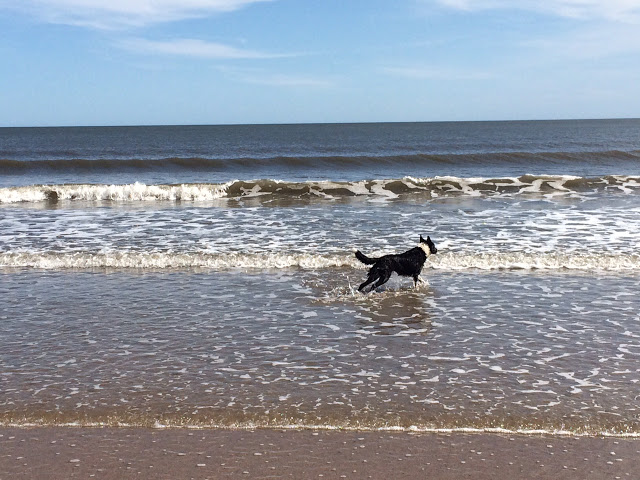 It's just one beach after another along this bit of coast, and
most of them pretty empty. They have different characters, some with more
seaweed or rockpools, others just sand for miles. They're all beautiful.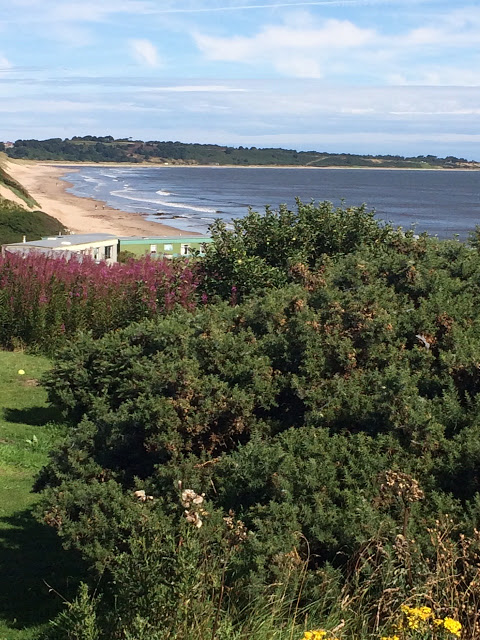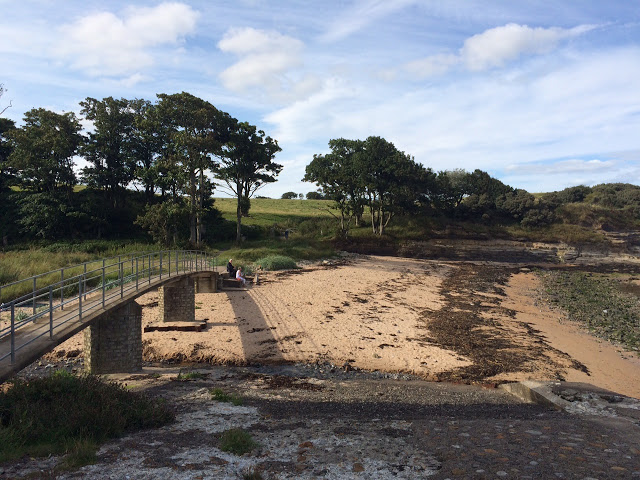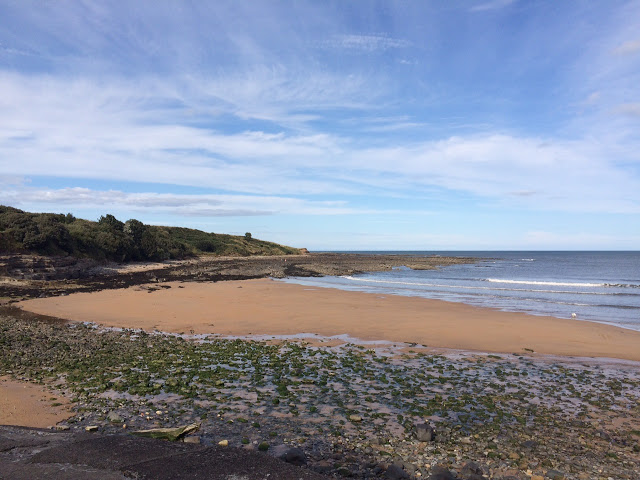 We stopped at a pub in Boulmer for pint, where the beer
garden was practically on beach, and Wilf lost a tooth.
After that coast began to get rockier and we could see the
cliffs up ahead bearing Dunstanborough Castle.
Johnny and Wilf both had sunburned calves and achey feet.
14 miles