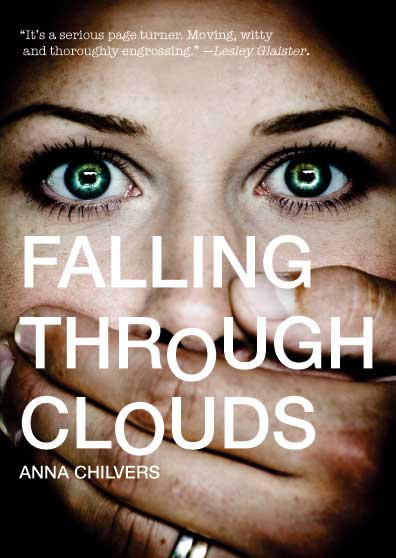 FALLING THROUGH CLOUDS interweaves mystery, romance and myth, while revealing a dark secret at its heart.
Kat, a 22-year-old student, returning to Devon for the summer holidays meets Gavin on the train. They spend the summer in Cornwall but he has something on his mind. He is plagued with nightmares after having been held hostage in Iraq and she soon finds she is out her depth, but in too deep to get out unscathed. When he disappears, Kat and her friend follow a trail of clues from the South West to the North West of England trying to find him. Why had he stolen a package belonging to a Mr Knight? Who is the woman he has moved in with and is he losing his grip on reality?
Read Chapter One
You can buy Falling Through Clouds from all normal outlets. Please support your local independent bookseller wherever possible. .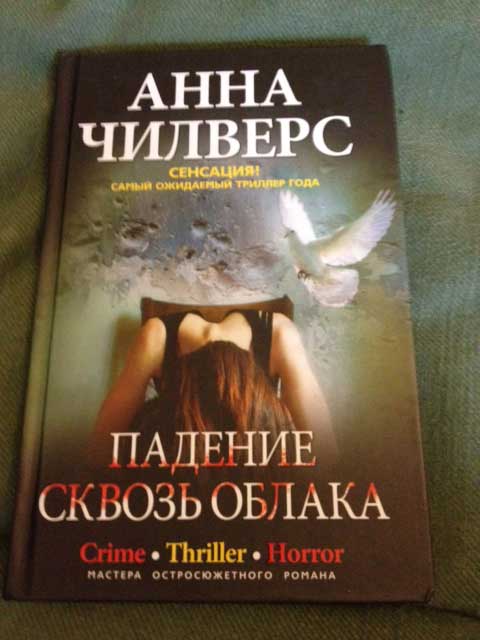 FALLING THROUGH CLOUDS was published in Russia, October 2012, by Moscow publisher, CENTERPOLYGRAPH.
Anna's prose is razor sharp, her dialogue pitch perfect.  This, her fine first novel, weaves a tale that moves effortlessly between light and darkness. It's a serious page turner, moving, witty and engrossing. Lesley Glaister

I just wanted to tell you that I really enjoyed the novel. I enjoyed it for its literary qualities, its page-turning storyline and some splendid writing. I particularly liked some of the very subtle moments, when you allow the reader to read a great deal of emotional content into a small, relatively simple piece of prose. I also really liked the parallels with, and divergences from, Gawain and the Green Knight – an interesting way to give a mythic dimension to a story basically grounded in contemporary reality.

However, for me it was the compassion of your book which was its most powerful element. I felt you understood the despair, confusion and temptations experienced by Gavin, but beneath this was a strand of forgiveness in the book, an almost hidden thread concerned with forgiving the human condition, compassion for the necessary weaknesses and failings of everyone. I felt in that sense it was quite a profound story, yet without in any sense getting on its high horse about it, and for that you are very much to be admired. Noel Williams

This darkly twisting, erotically charged tale weaves a beguiling spell. With totally believable characters, it addresses the psychological damage wrought from terrorism and captivity while bursting with the notion of redemption through love. First great book of the year! from the buyer at Waterstone Bradford