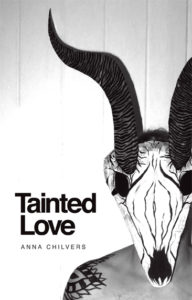 'Secrets and stones have settled in Hawden where everything stays as it is; the past is hidden, or rewritten. Lauren lives with her dad and Mr Lion after her mother left her when she was three months old. Her boyfriend Peter is struggling with his identity. When Meg and her son Richard arrive, both dangerously attractive, and Ali too, angry and on the run from drug dealers, old stories resurface, creating new tensions. After seventeen years Lauren's mother comes back into her life and nothing is quite what it seems any more, but love, however tainted, can sometimes heal.'
TAINTED LOVE is a modern gothic tale of how old stories can unravel people's lives.
Read the Prologue to Tainted Love
You can buy Tainted Love direct from the publisher, Bluemoose Books or from The Book Case in Hebden Bridge or from all normal outlets. Please support your local independent bookseller wherever possible. 
Mr Lion is a Northern Soul DJ. This playlist includes the songs which inspired the stories which make up Tainted Love.
Mr Lion's Playlist (click on the title to play)