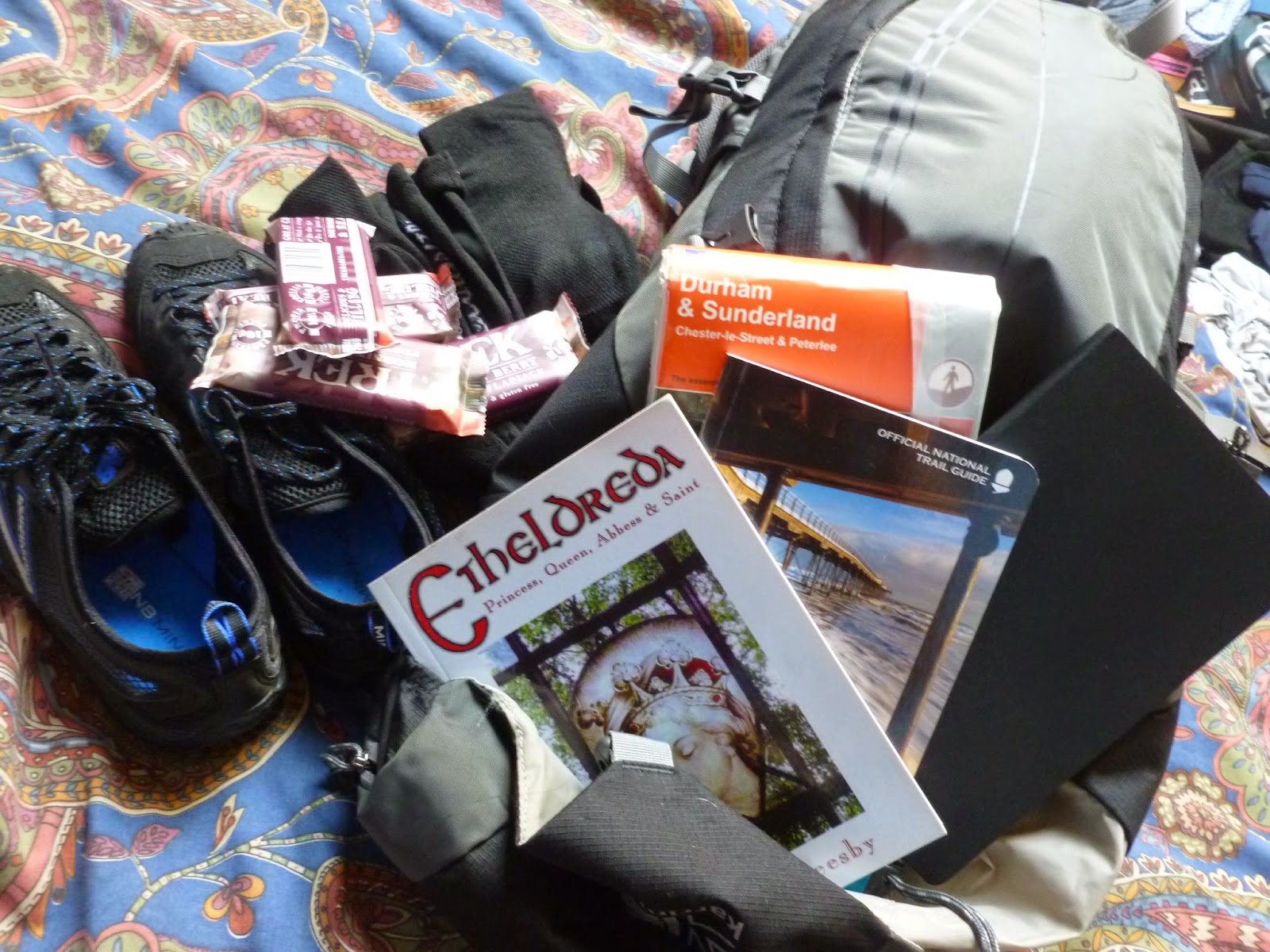 Tomorrow I'm off on an adventure
I'm working on a novel which touches on the story of St Etheldreda, the daughter of King Anna of Anglia in the seventh century. Determined to be a nun, she managed to keep her virginity intact through two marriages and go on to found Ely Cathedtral. She travelled from Ely to Northumberland to take part in a political marriage, then back again a few years later, pursued by her husband.
The characters in my novel travel south with Etheldreda. I'm absolutely delighted that the Arts Council have given me a grant to travel with her too.
It's at least five hundred miles and will take me five weeks in five stages. This first part is from Newcastle-upon Tyne-to Filey and I'm starting in the morning! Poppy, Bet and I will be catching the early train to Newcastle, and I'm hoping that the weather has finished with its spring tantrums.
I don't think any of us are quite fit enough and we haven't done any training. But I walk/run an average of thirty miles a week and Poppy has youth on her side, Bet is a border collie. I reckon we'll be OK.
Keep watching this space and I'll keep you posted.