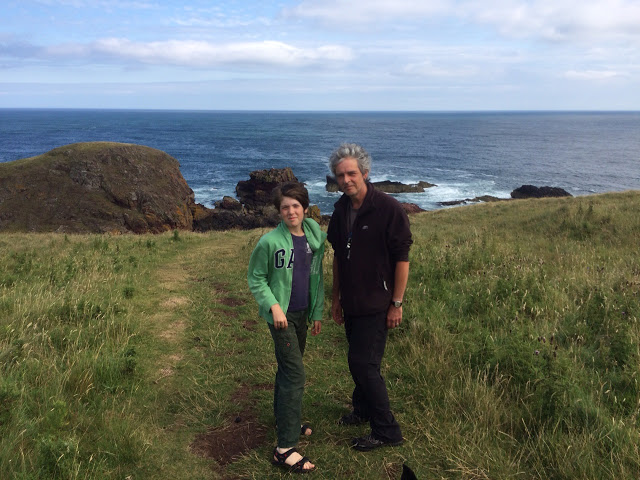 On Wednesday Johnny, Wilf, Bet and I went for a walk around the headland at St Abbs, the northernmost extremity of my walk, and the place where Etheldreda lived for a large part of the time she was in Northumbria. (It's in Scotland now.)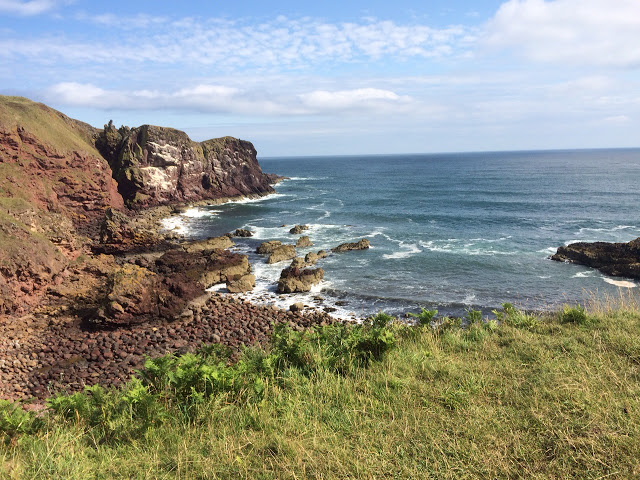 It's beautiful here. Cliffs and clear blue sea, huge skies. Ethedreda was under the protection of St Aebba who set up the abbey here on Kirk Hill in 643AD . The nuns and monks lived in beehive shaped huts made of sticks and mud. It may be lovely here on a sunny day in August, but it must have been bitter in winter.
At the lighthouse we chatted to a man who asked if we'd like to live there. My answer was only for a week or so – a holiday. His answer was yes, from May to September. Etheldreda and Aebba must have been pretty hardy.
We has lunch at Pettico Wick with a view up the Scottish coast.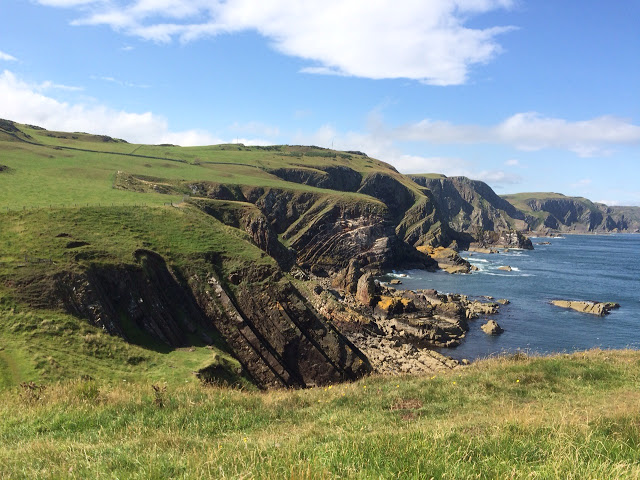 Afterwards we walked back along the side of Mire Loch.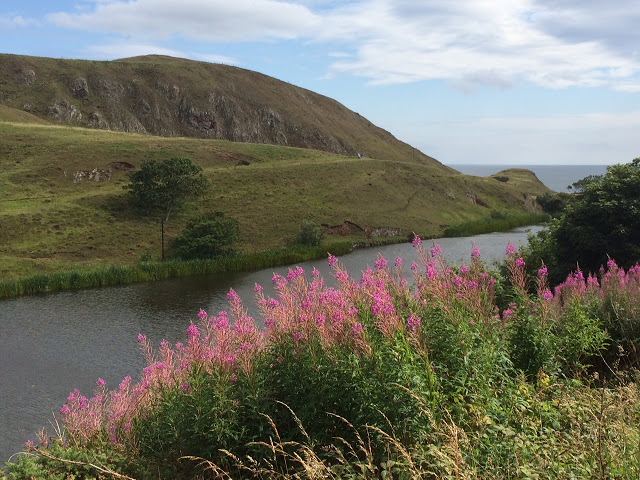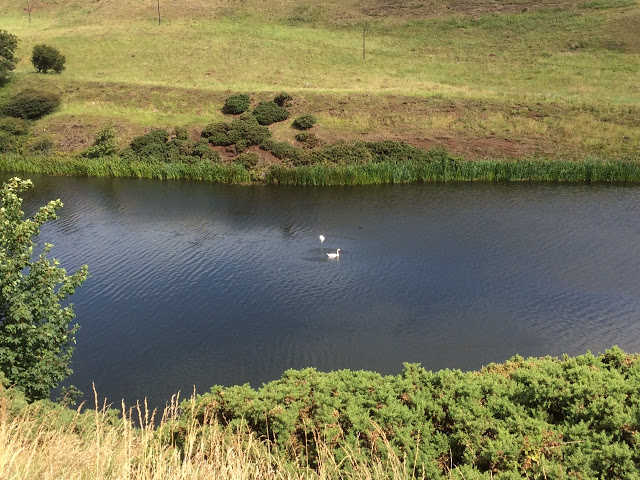 I was trying to imagine what it was like for Etheldreda. She grew up somewhere near to what is now Newmarket in Suffolk. She had lost her heart to the Island of Ely. What was it like for her living on this lonely headland? Did she learn to love it here as well?
Did she look at this when she woke up in the morning?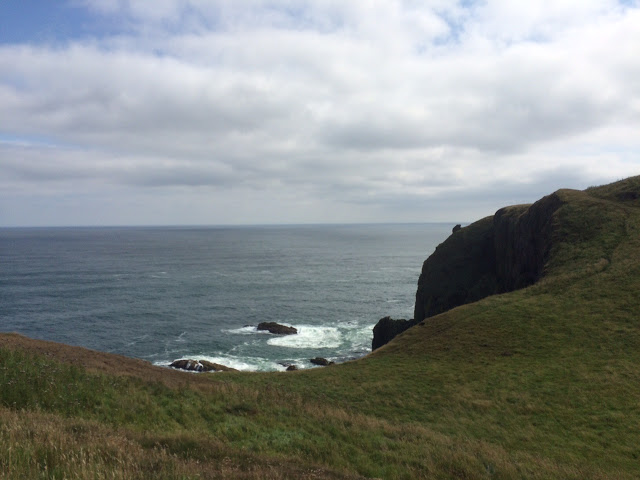 Or this?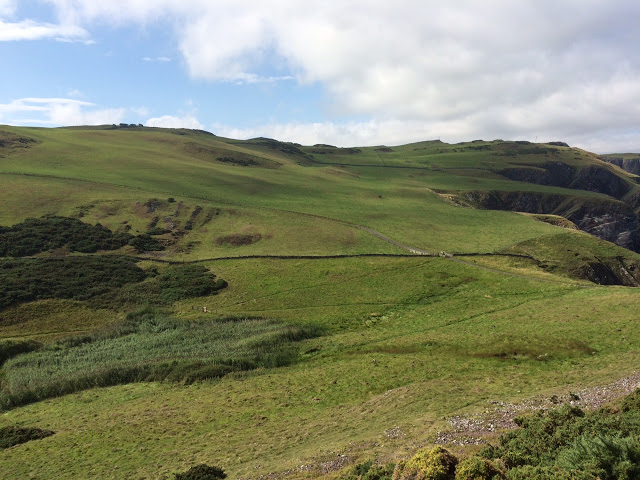 Did these cliffs thrill her or scare her?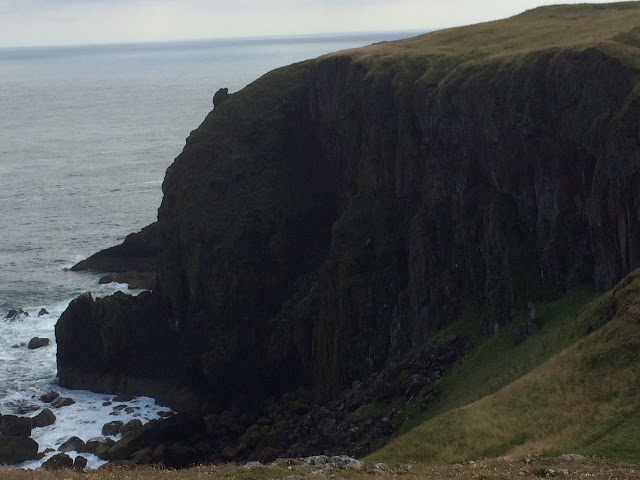 Was this a walk she loved?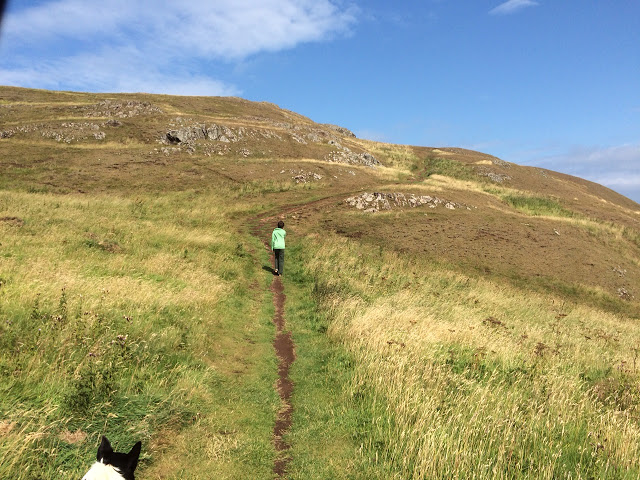 Maybe she had favourite spots?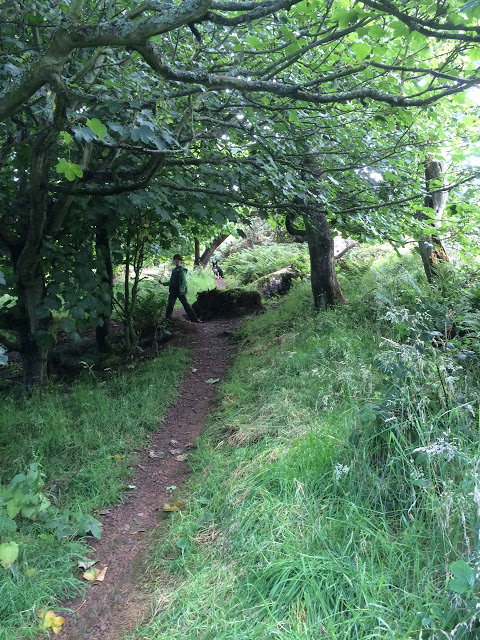 Did she love it here or hate it? Did she long for the flatlands of East Anglia. Or did this headland remind her of living on Eel Island surrounded by water, even if the water here is saltier and rougher?
After our walk  we went to Coldingham.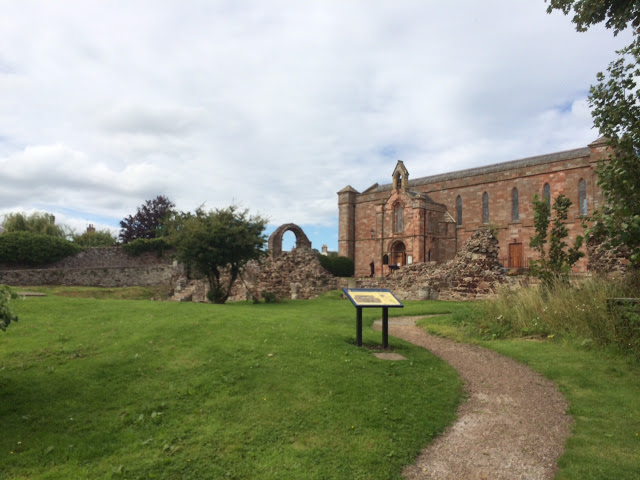 The abbey here was built much later than Etheldreda's time, but she may well have been to Coldingham. Kirk Hill monastery was moved here, and maybe some of the memories moved with it.
It's a very peaceful spot.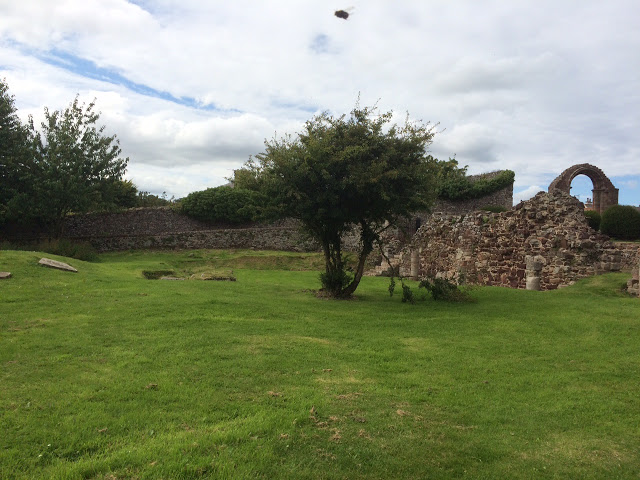 After that we went down to the beach and explored rock pools. The waves were huge and we got very wet.