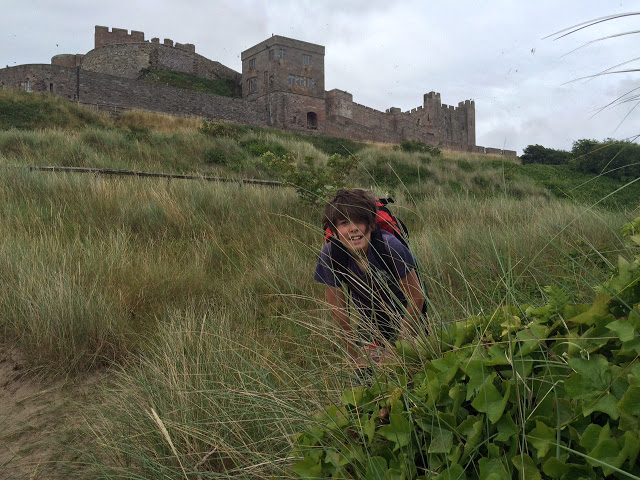 The guide book says this about today's walk – If you enjoy wallowing around in slippery mud, making your way through crops, crossing a high-speed railway line on trestles and risking the A1 then you will find the official route exciting and rewarding … If this does not grab you, try the Bamburgh to Budle route of clifftops and beaches and catch the bus.
It was also the difference between 21 miles and 6 miles. This was all academic though as Johnny could barely walk when he got up this morning.  Over breakfast we discussed our plans, and Johnny decided to get the bus to Berwick and get his car while Wilf and I walked.
It was only three miles along the beach to Bamburgh. By the time we'd packed and were ready to go, he decided give it a go, making sure first we understand he's being brave and strong and enduring great pain.
Johnny walked along, gazing out to sea, muttering the names of plants under his breath to keep his mind off the pain.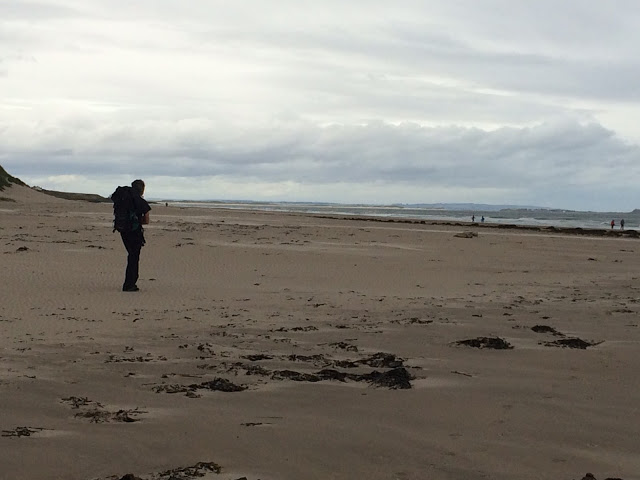 There were views of the Farne Islands., home of birds and seals, and erstwhile home of St. Cuthbert who lived on Inner Farne for a while, when he wasn't hanging out on a rock just off Holy Island – the island itself being a bit too comfortable for him. St Cuthbert's Chapel is on Inner Farne.
There are also views of Holy Island, where we were last week looking over to Bamburgh.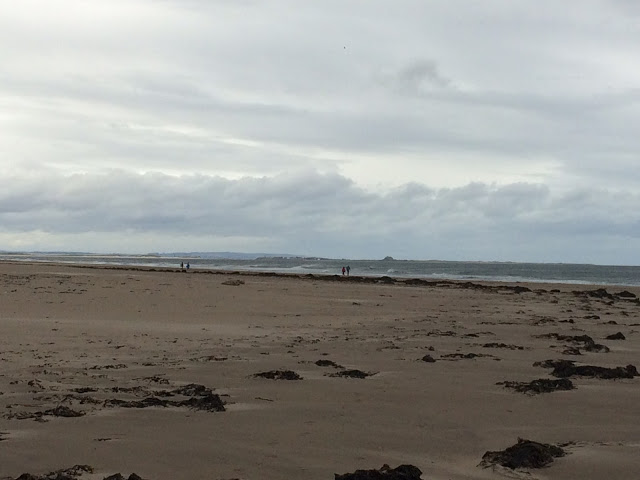 It was colder today and we briefly got showered with rain. The wind was blowing the sand in low level drifts across the expanse of beach.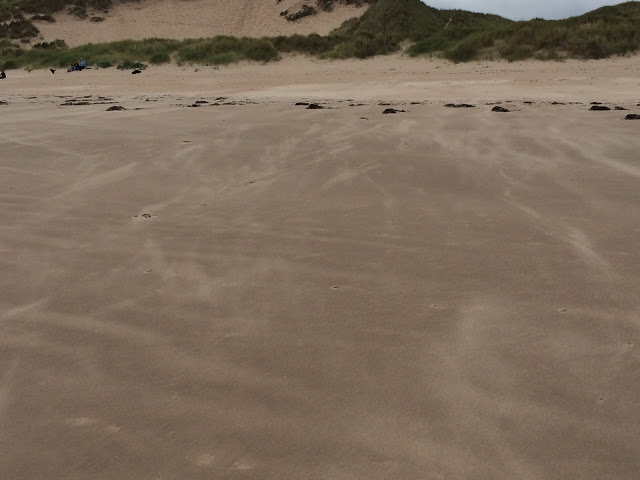 Johnny continued stoical.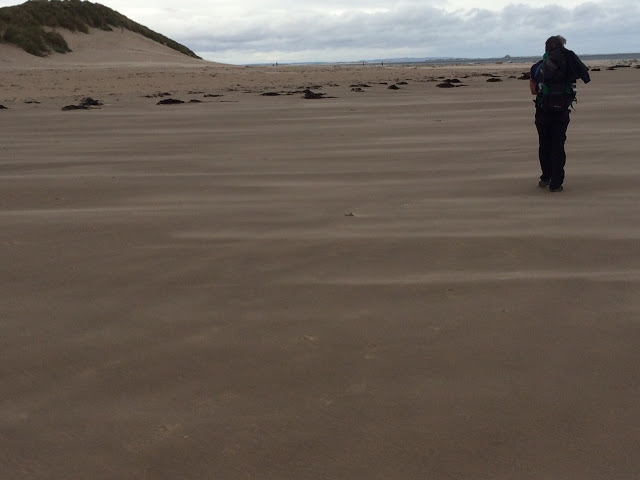 Then Bamburgh Castle came into view, splendid, dramatic, enticingly out of the threatening weather. Unfortunately we can't go in with the dog.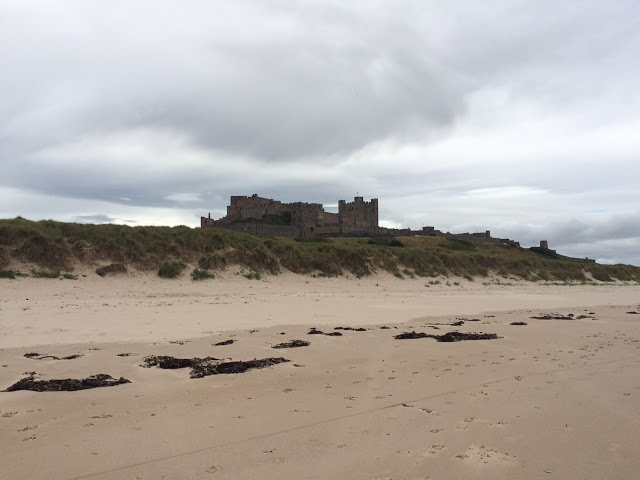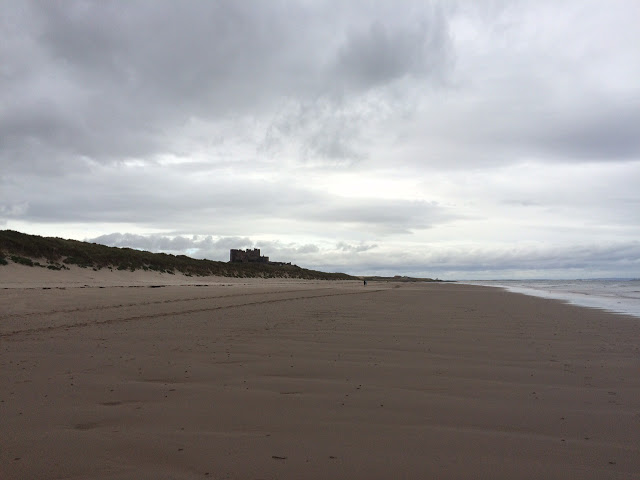 Here's a list of things I would like to do in Northumberland if I was here without a dog and/or walking itinerary.
Visit Barter Books in Alnwick
Go on a boat trip to Farne Islands
Visit the castle on Holy Island.
Visit Alnwick Gardens and Castle
Go inside Bamburgh Castle out of the rain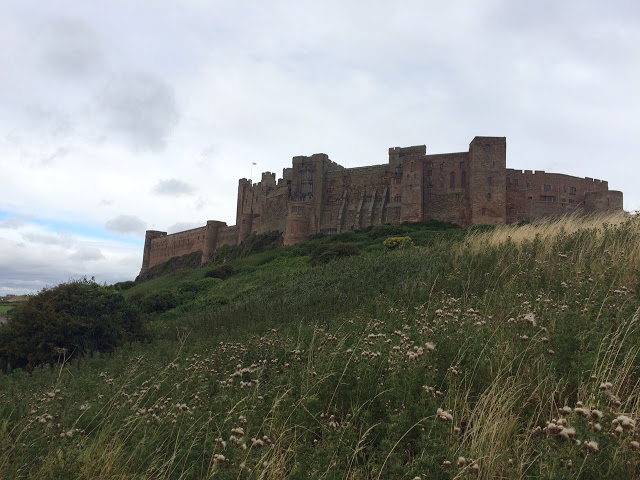 Then we spent quite a long time waiting for the bus with this view.
Then we got the bus to Berwick and found our car and drove back to our B&B near the causeway to Holy Island.
We'll have to see what tomorrow brings.
4 miles.