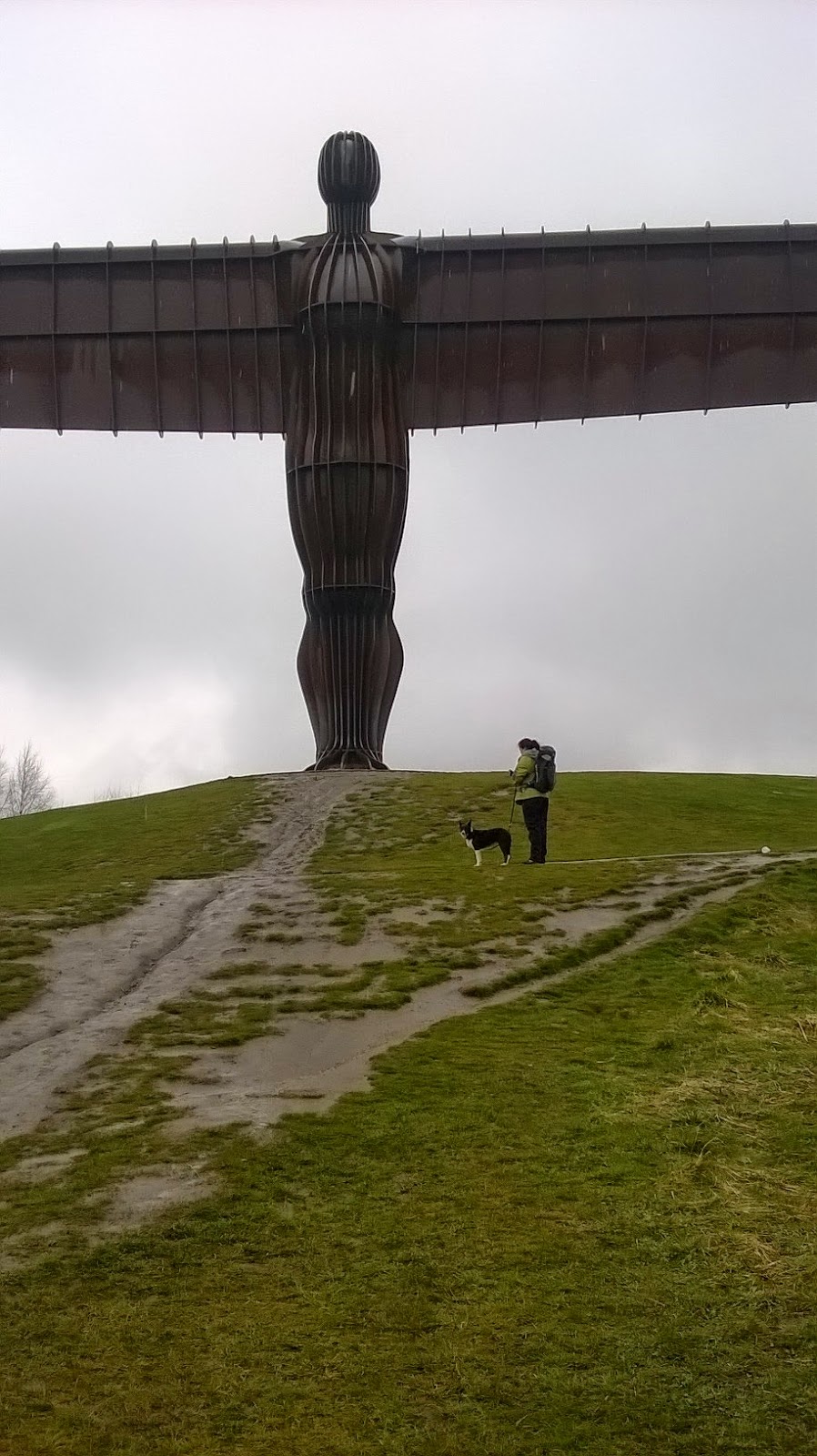 The man who checked our tickets on the train to Leeds this morning asked us where we were going – Newcastle – and what we were doing there – Walking. He looked out of the window at the rain and gave a chuckle – the sort that said, well you've chosen the right day for that haven't you. You walking for the day? he asked. No all week, we replied. All week! He scribbled on our tickets with a biro, his eyebrows chasing his hairline across his scalp. Well, he said, it's good for the soul.
I'm not sure if that's how it's felt. It's been grey, it's been damp. We've walked across busy roundabouts, along disused railways and muddy field edges, along narrow roads past smelly farmyards, under railway bridges. It's been a day of margins, of in-betweens. We weren't used to our packs or our boots, and were not quite sure if we were enjoying ourselves or not.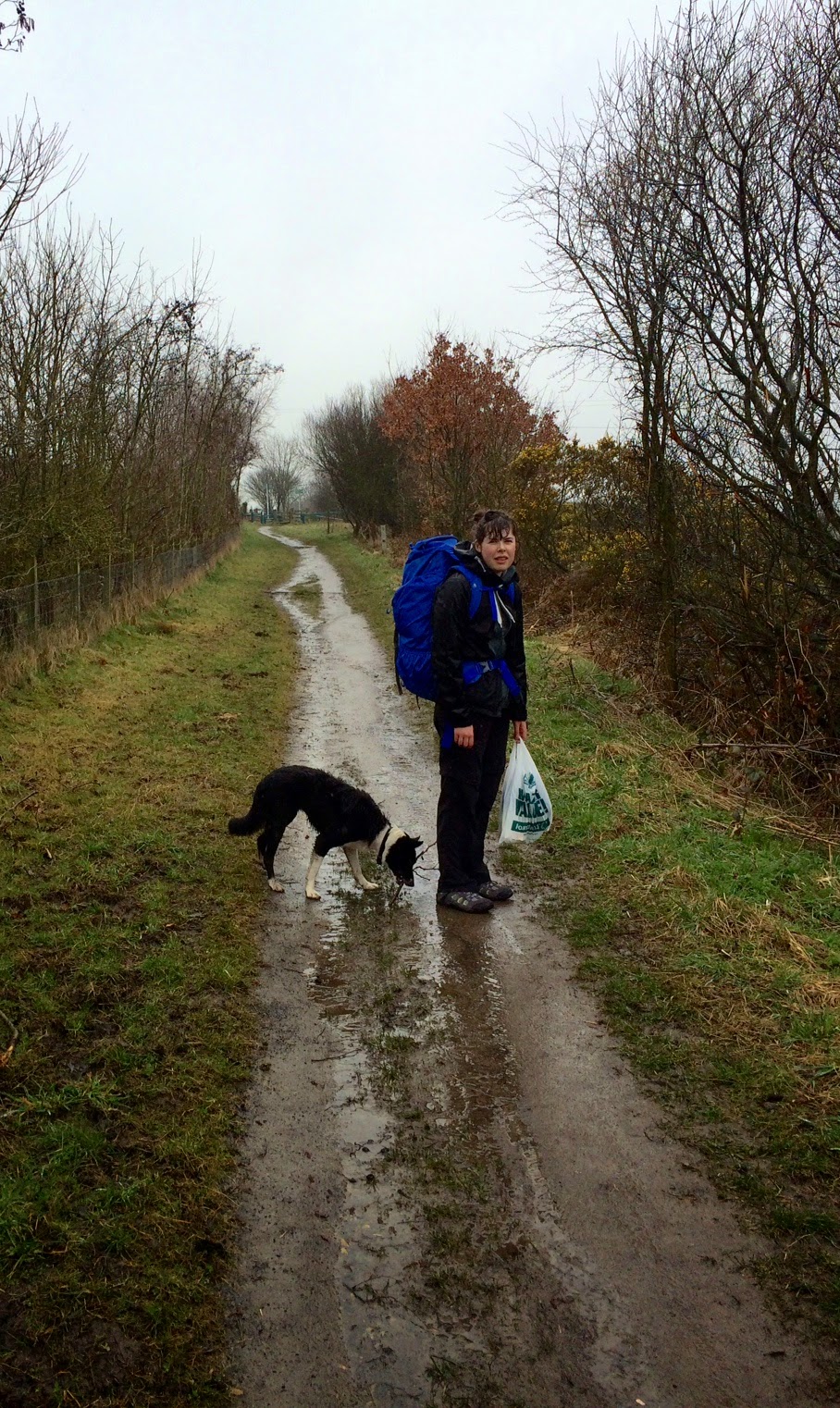 Etheldreda would have gone along the roman road from Newcastle to Chester-le-Street, the road which is now the A167, which is dead straight and boring and teeming with traffic. It was probably lovely in her day.
We got a bus out of the city and got off at the Angel of the North, watched the tourists standing at its feet, arms outstretched in imitation. We had a go ourselves.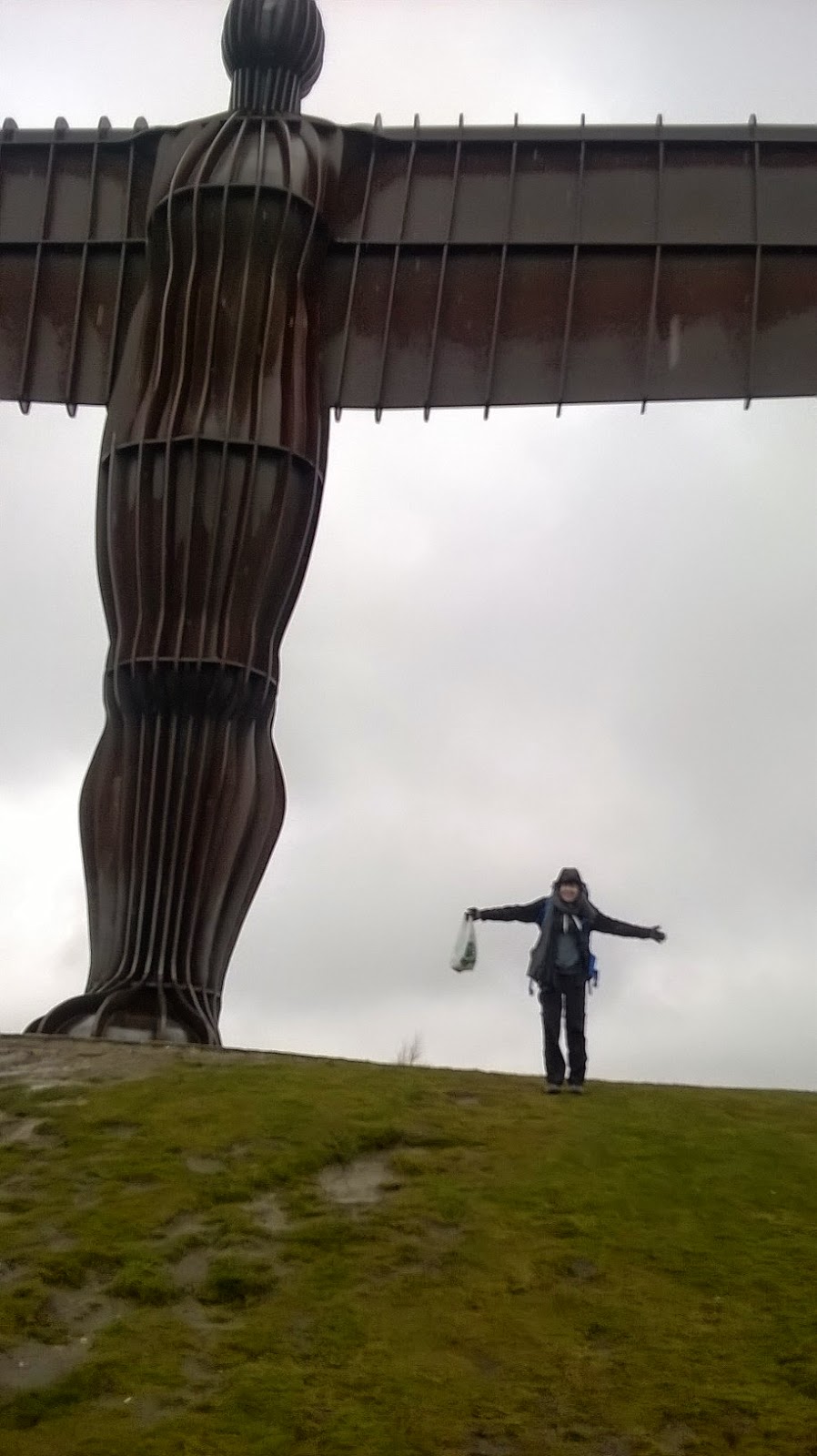 Then we navigated the busy double roundabout before heading off to find a route which felt something like a walk. The rain kept falling, but never hard, so we were wet but used to it. The view was shrouded.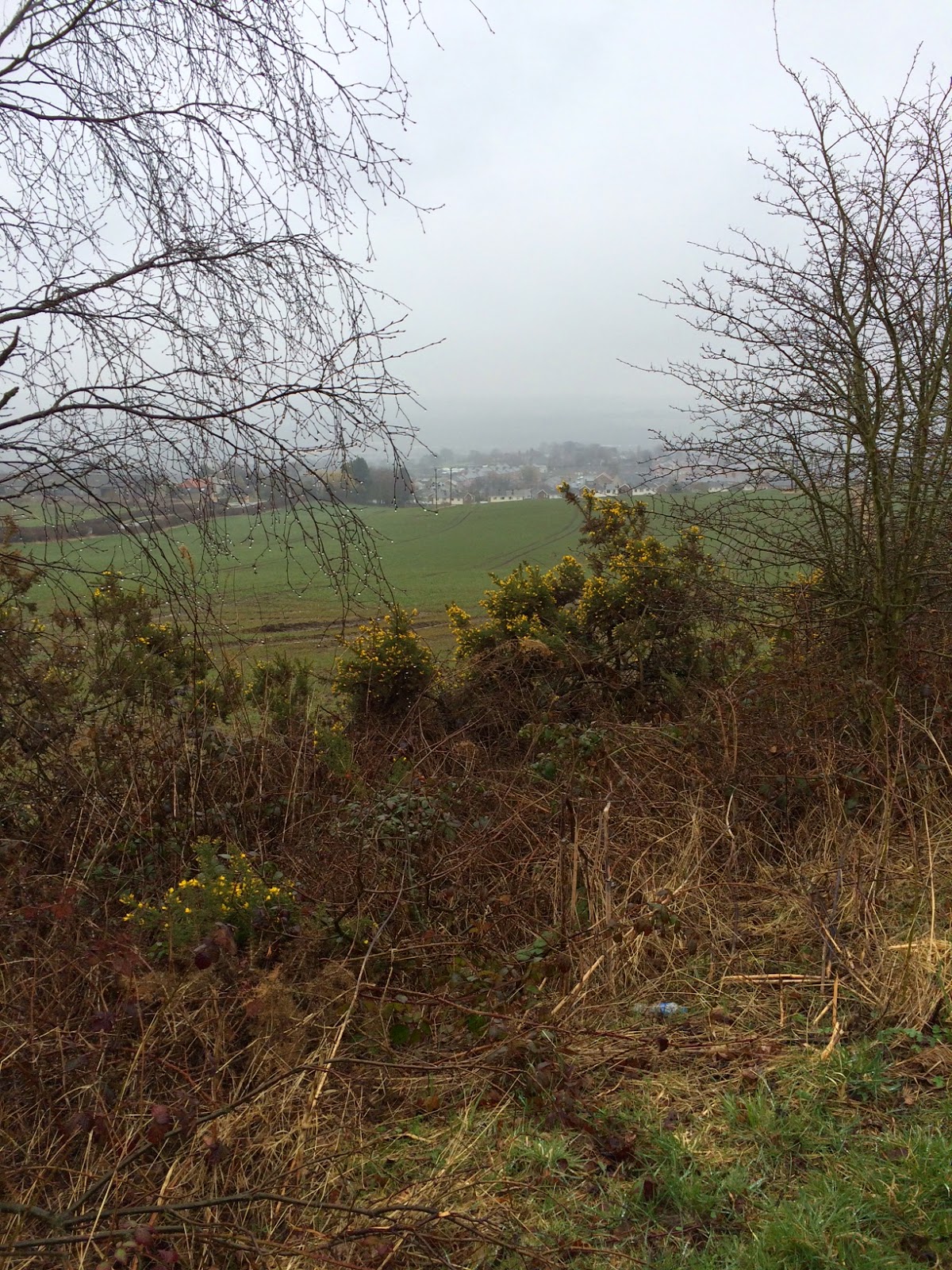 Wildlife included a huge flock of greylags, stinkhorns along the edge of the river, a budgie, and a sign where the path headed off across a field – Cows, Calves, xxxx, Bull. The obscured bit was painted over, but we could just make out the word beast underneath.
We're all tired tonight. Not sure about our souls just yet, but our bodies are tired. Chester-le-Street is hotting up for Friday night revelry, but we'll be sleeping.
9.25 miles