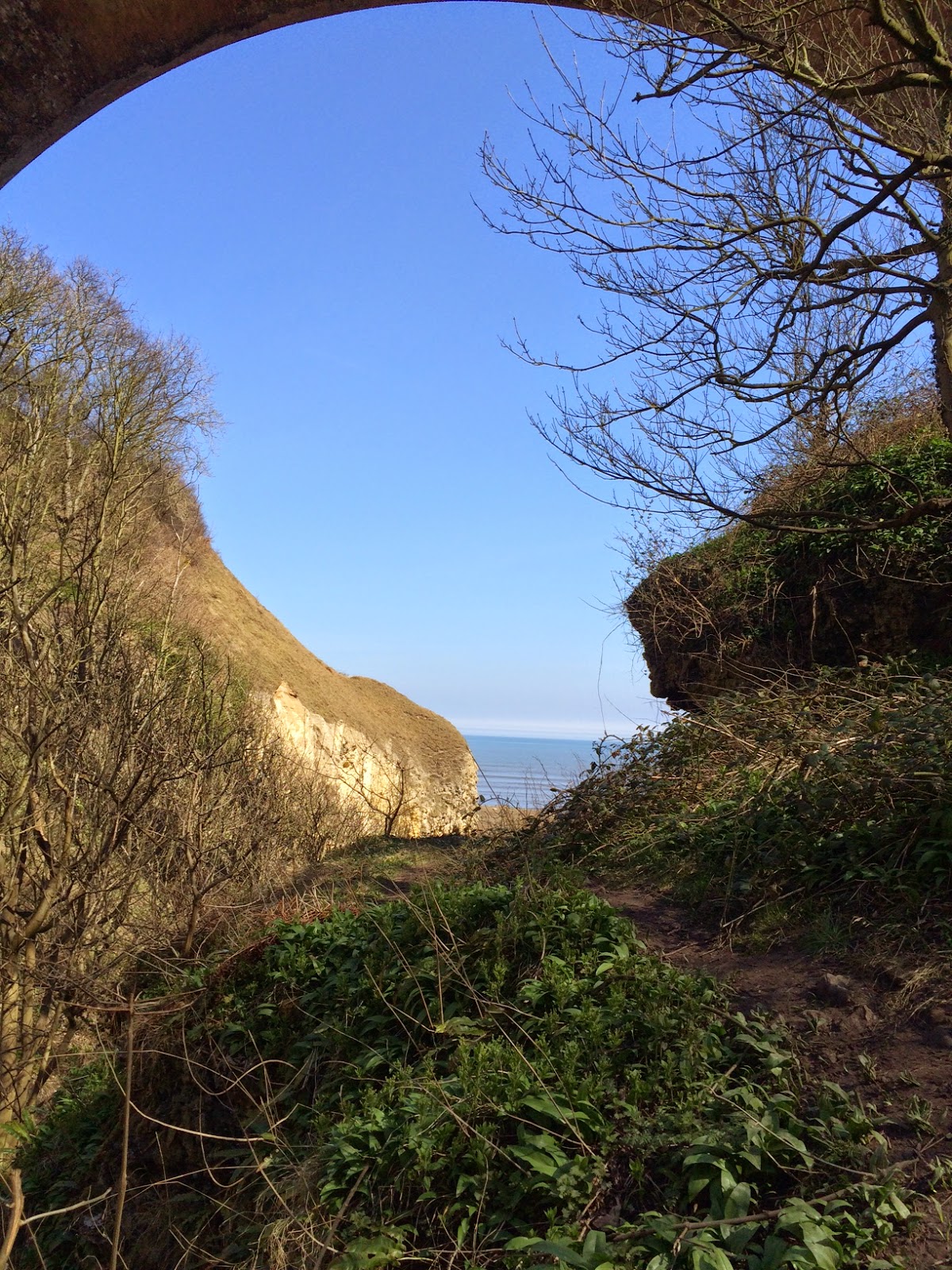 This was such a long day. The walking was varied. The first three and the last four miles were awful. The
twelve in between were OK, sometimes lovely.
We left Murton. The only way to leave Murton is along roads. Busy straight roads with roundabouts. Neither Poppy nor the dog were impressed. To be honest I wasn't either.
After some fields and country lanes we saw the first sign that we were nearing the coast.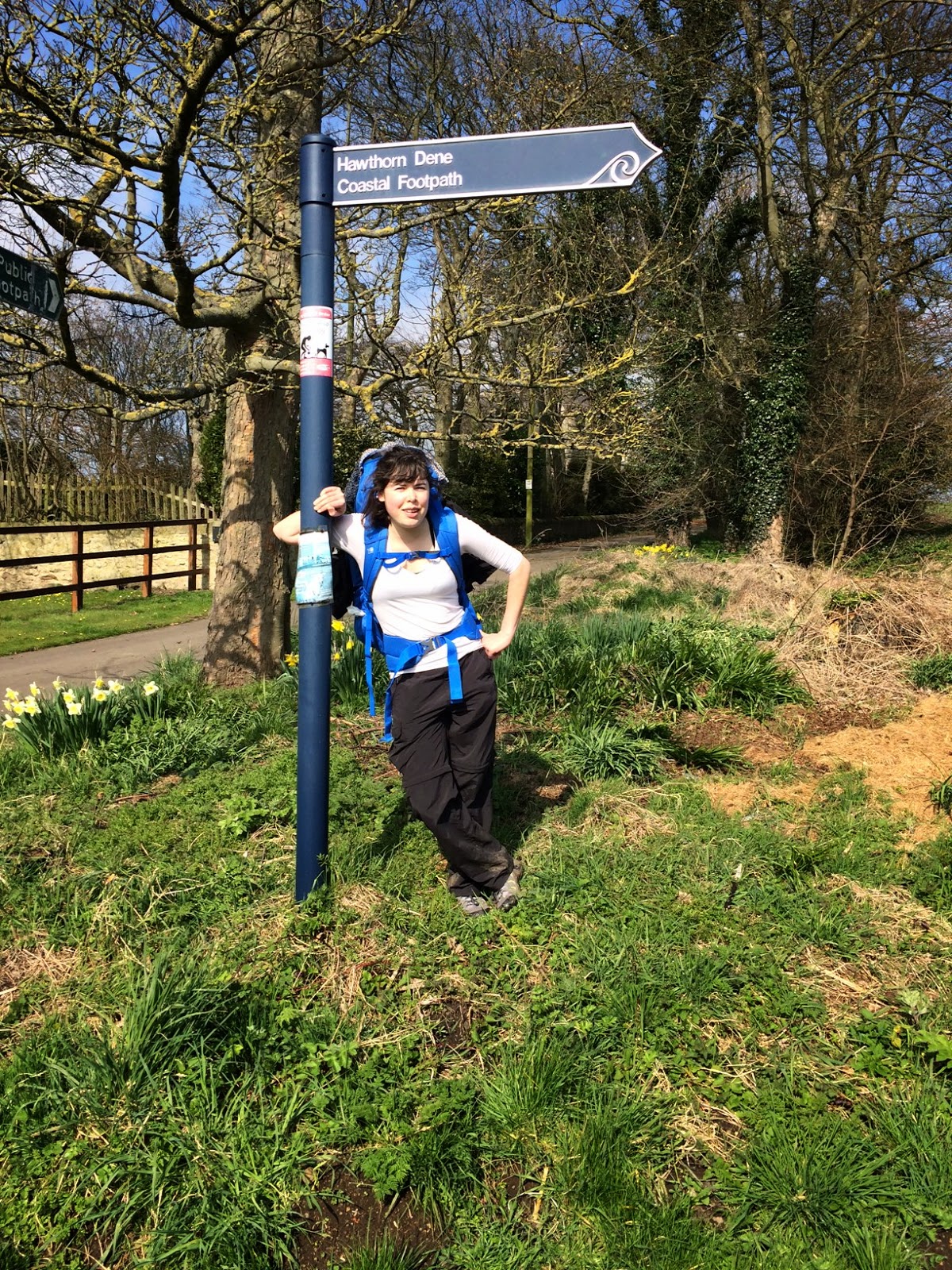 We passed an amazing quarry. I was transported back to my childhood which had a percussive soundtrack of blasting from the quarries all around – though the quarries in Hartshill back then were much deeper.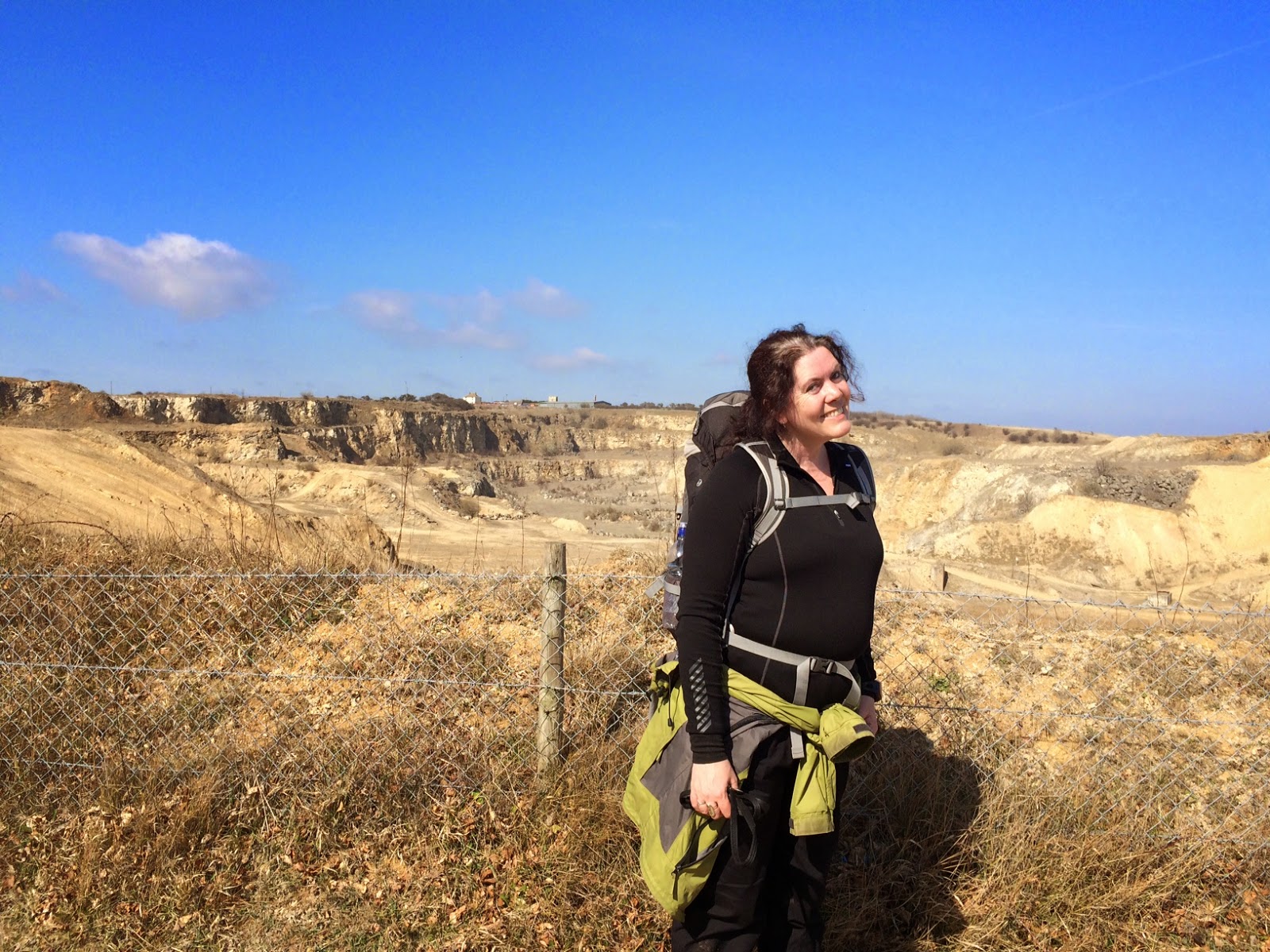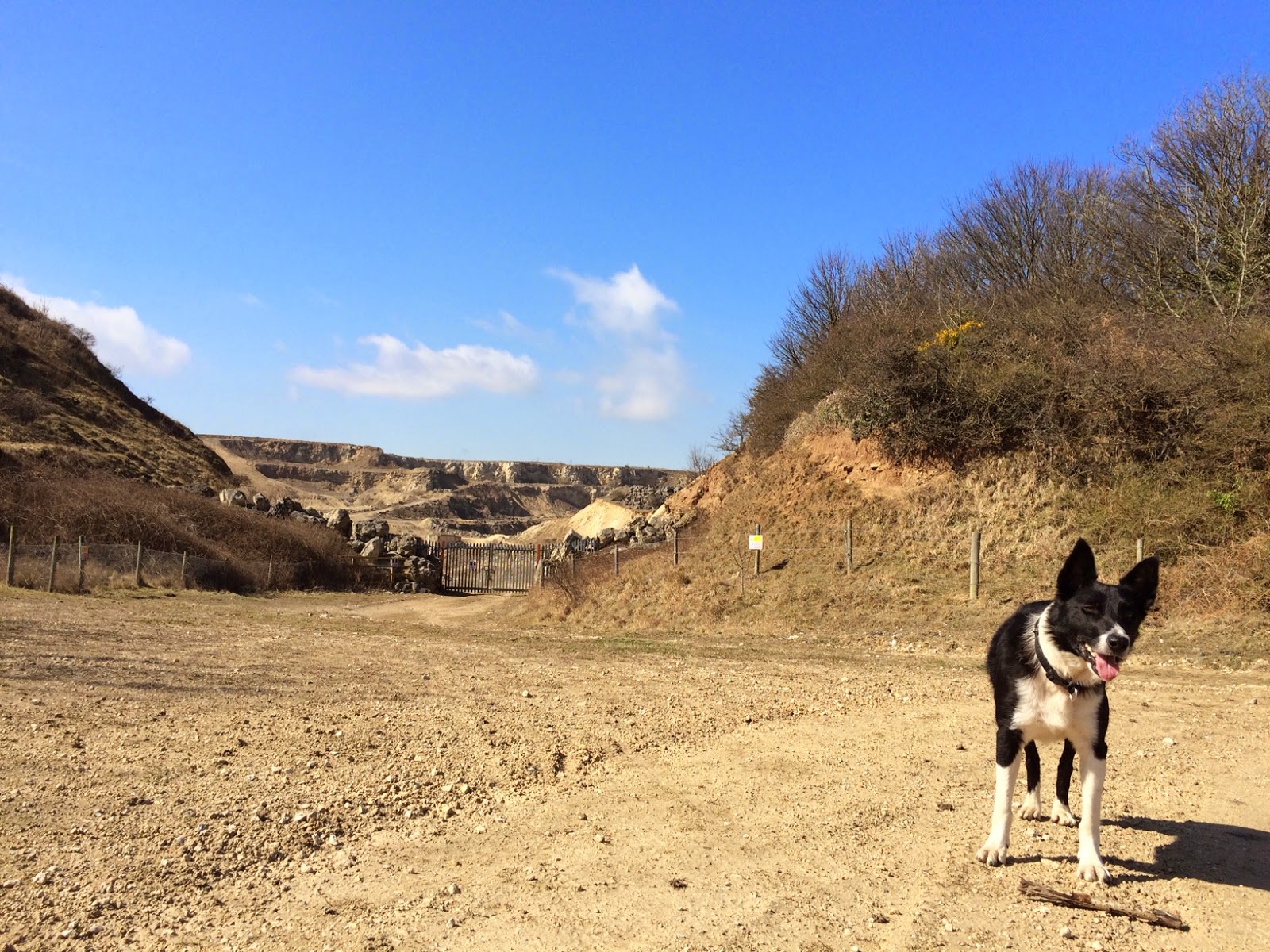 And finally the sea.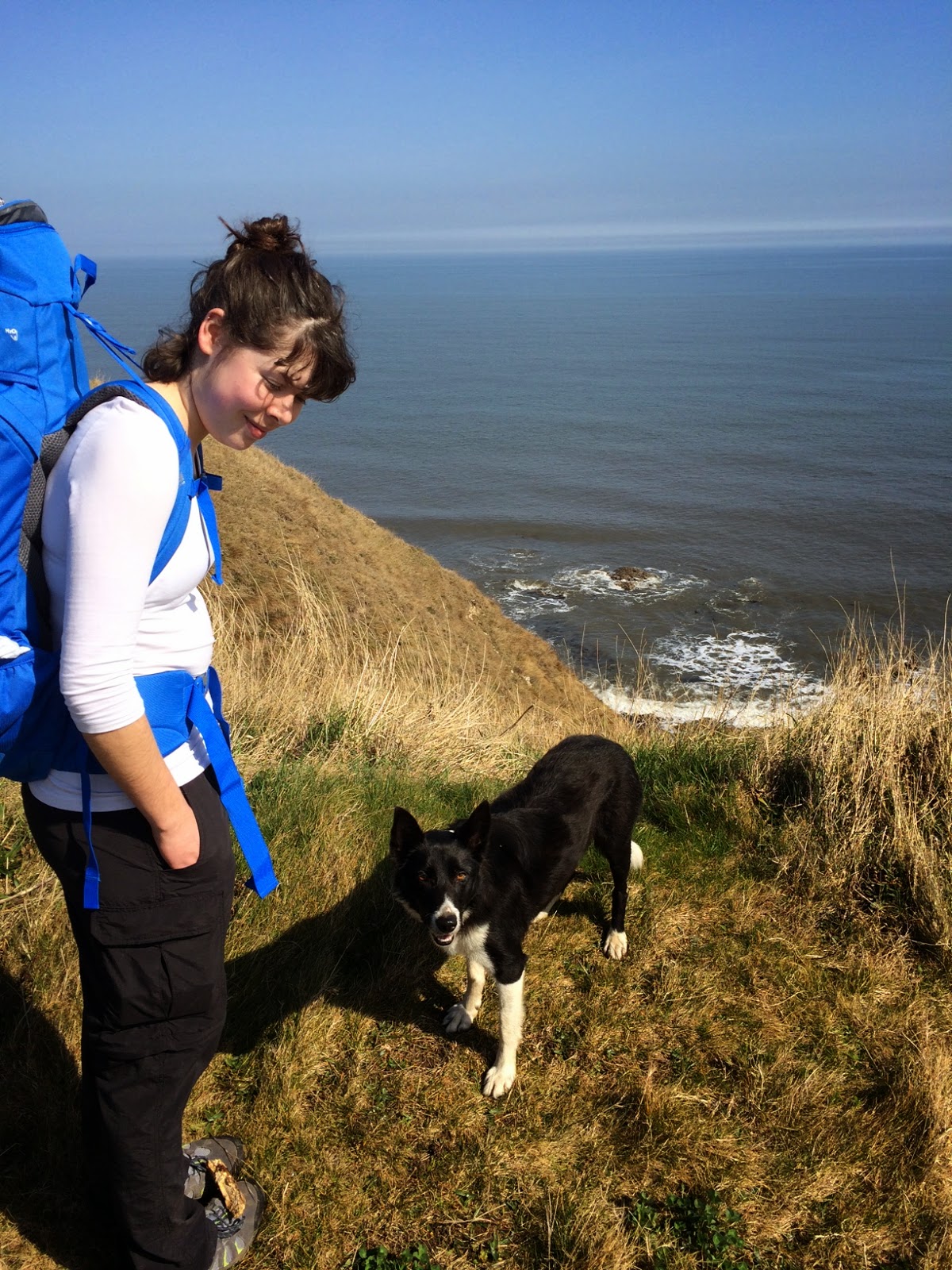 The walk took us along the clifftops, much to the dog's frustration. She could smell the sea, see it, hear
it, but she couldn't get in it. Every time there was a path to the beach she tried to lead the way down. But we had miles to do and on we marched.
Every now and then the path went down to sea level, then back up to the clifftop again. Down and up, down and up. We were soon exhausted.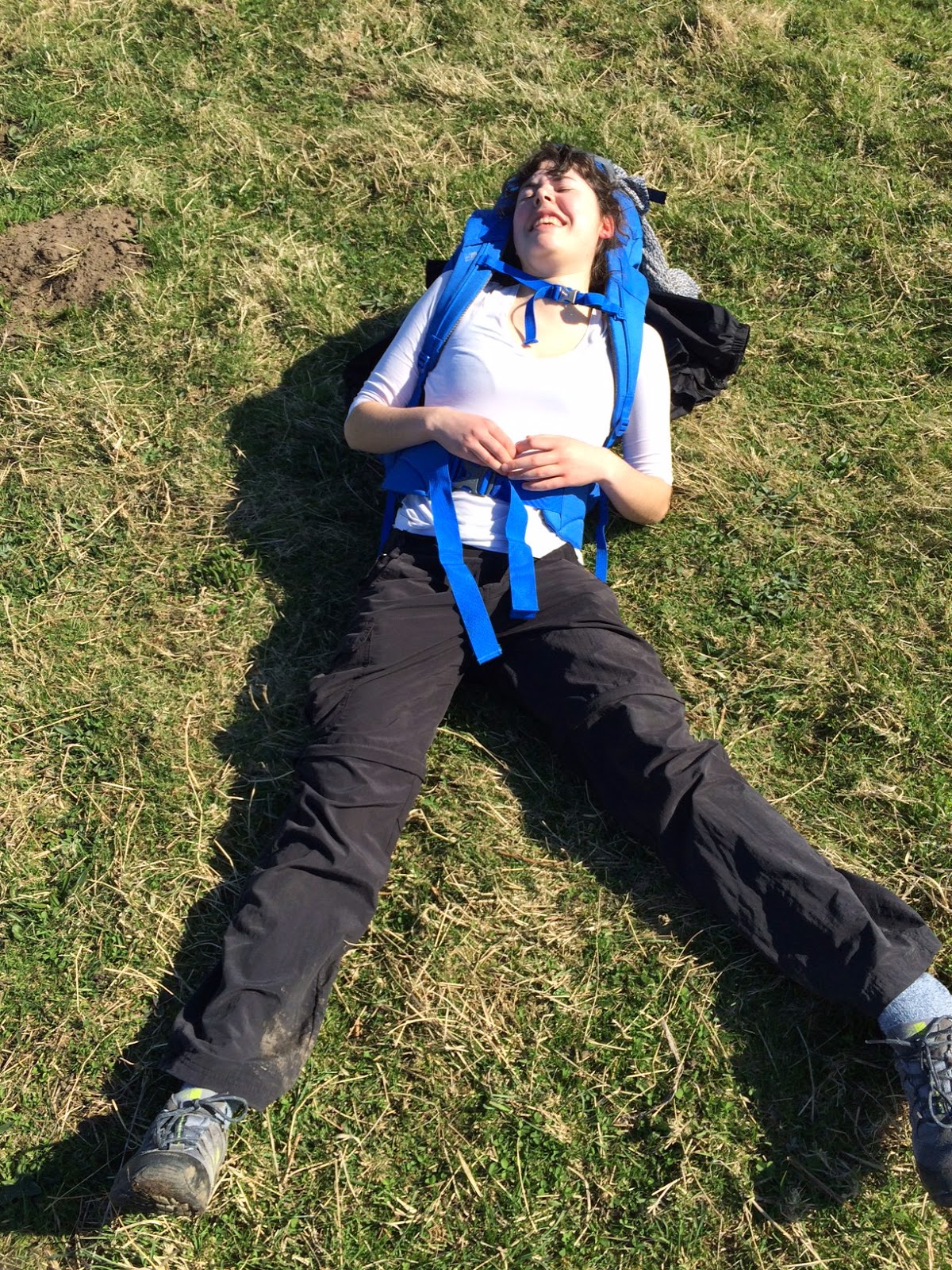 There were yellow flowers everywhere. Coltsfoot, celandines, primroses, cowslips, gorse.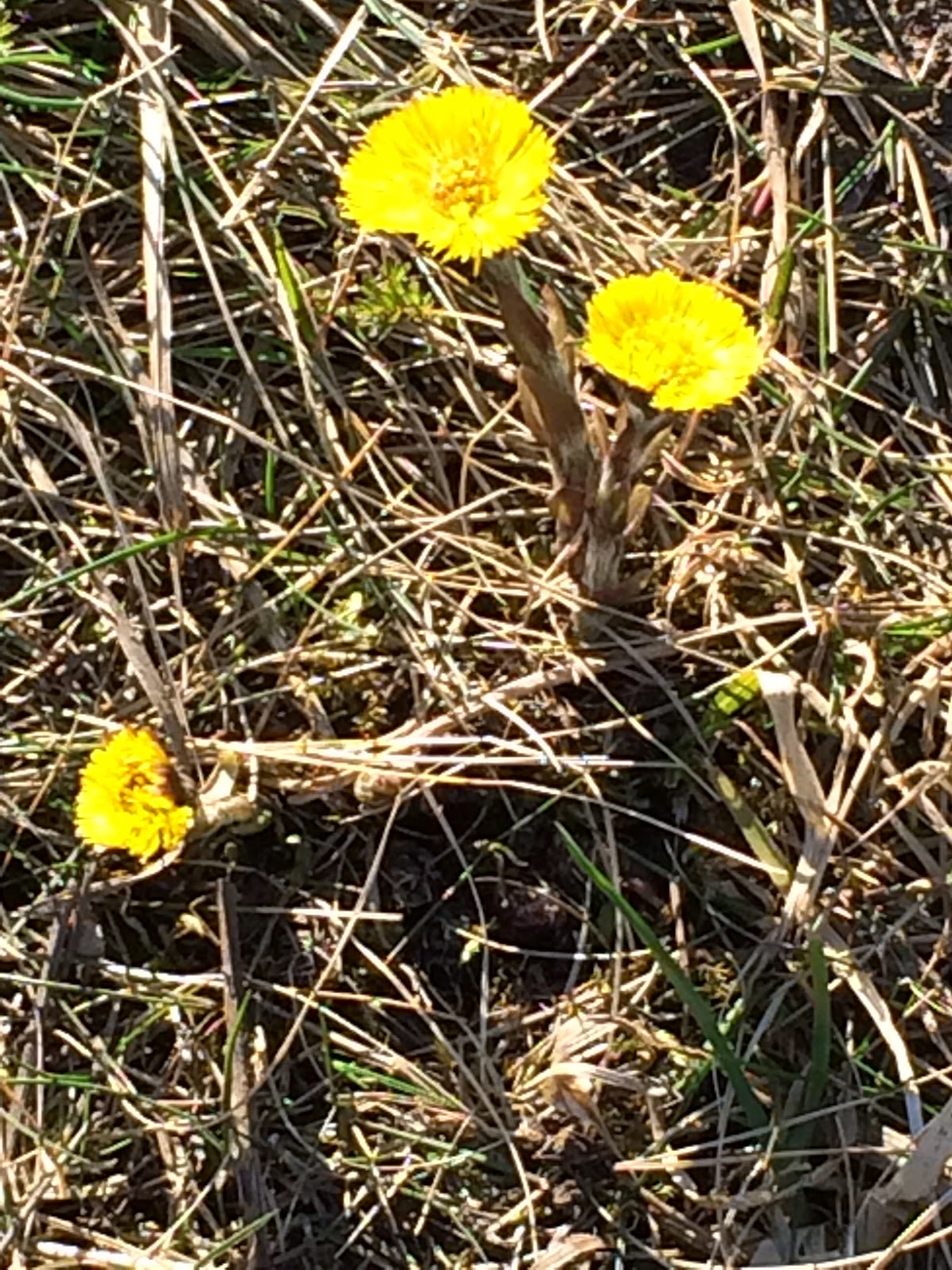 Art celebrating the coast's industrial past.
After fifteen miles we'd had enough. We'd run out of water, we were hungry, we just wanted to stop walking and lie down.
And then there was Hartlepool.
It began with the caravan park that was not so much a park but a caravan town with straight roads that
went on forever.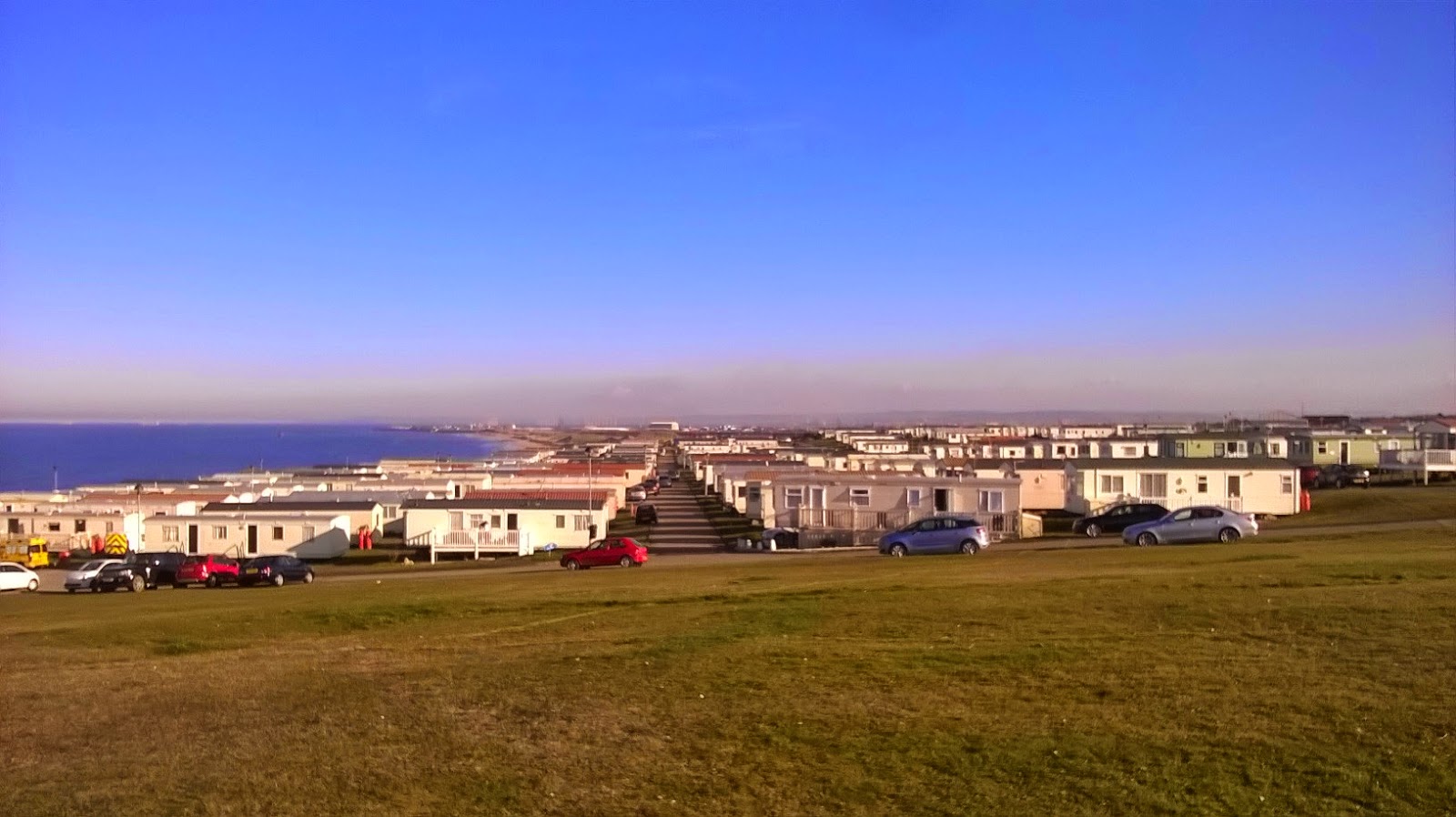 This was followed by a golf course where we were warned by a party of friendly male golfers to look out, as 'the lads were coming down'.
Then a path which ran between the railway and some abandoned industrial sites, which was possibly the worst place I have ever been.  There were broken fences falling in on the path, broken glass underfoot, dust over everything, graffiti and every type of litter imaginable, plus some unimaginable. People were there with their kids and their quad bikes having a good time. But we wanted to get out as quickly as possible.
The way out was through a dark, litter-strewn, urine-scented tunnel under the railway which brought us
out at the end of Winterbottom Road.
Now we'd walked seventeen miles and Winterbottom Road didn't look inviting. A large woman with blue hair was in her front garden and we enquired about buses into town.
She shook her head. 'Bank Holiday, Sunday, they come when they come'. Her neighbours were also in their front garden, sitting on chairs next to their front doors in the evening sunshine. 'Girls,' called our new friend, 'buses?' They shook their heads.
She gave Bet some water and gave us the number of a taxi firm, but there were no taxis for at least an
hour.
We set off, and we walked two miles through the back end of Hartlepool. Our legs ached, our backs ached, our feet ached, our fingers were swollen, and our clothes and bags had rubbed our skin raw in numerous places. We were hungry and we had no water. We squabbled. It wasn't fun.
The people of Hartlepool thought we were strange. They stared at us. They stared at our backpacks. They
stared at our dog. They drove past us in cars, staring. They stood in groups on street corners and watched us pass. An old man drove past on a motorbike wearing a flat cap and slippers. A car turned out of a side road in front of us and drove along the pavement. A man lurched towards us trailing his hand against the wall. Despite our tired legs we walked faster.
We passed an overturned shopping trolley and were tempted to use it to carry our bags and the dog.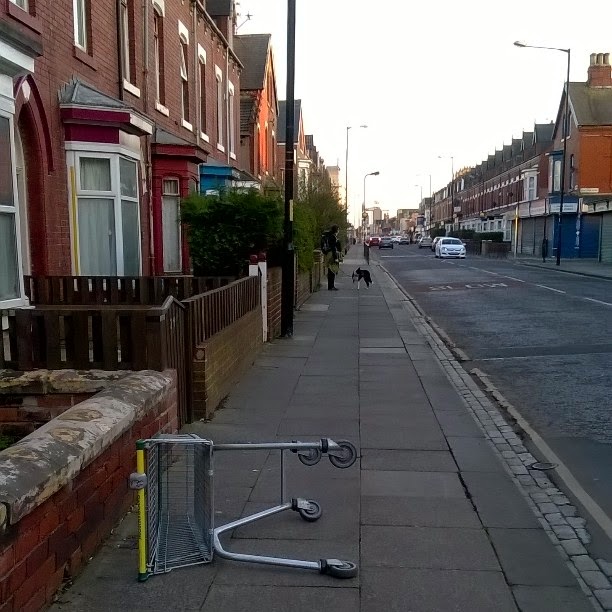 Eventually we arrived at the Brafferton Guest House at 8pm and collapsed. It seemed like three days since we'd set off from Murton. I was too tired to write, so we just ate takeaway curry and fell asleep, dreaming of row after row of holiday caravans, boarded up shops and broken glass crunching underfoot.