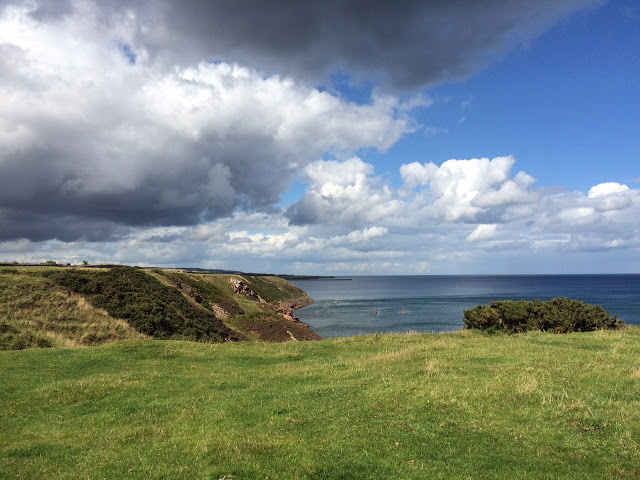 I had to decide. Should I walk the last stretch or should I not. We drove to Berwick yesterday, so I've covered the distance, just not on foot. And although I'm following in Etheldreda's footsteps I have no doubt she'd have accepted a lift in a car from a friend if there's been one going. We could just do something nice together today that doesn't involve walking. That the dog can do too.  Hmm.
It doesn't feel right though. I think because it's the end of this section, it would feel unfinished. The B&B landlady has told us about a shortcut across her fields so it's not even that far. But do I want to do it on my own? I look at the guide book. I think about the long walks I do at home with not a care in the world. Why is it different here? Why do I feel a bit nervous?  What am I scared of?
Stuff it! I'm going to go.
Wilf and I decided to walk the five miles to Cocklawburn Bay and meet Johnny there.We took short cut through the fields, which lookedsuspiciously like Lincolnshire.
We met some horses sporting fashionable equine-wear.
We walked across a golf course, alongside the railway line and through the dunes.
We saw a pill box painted with an enticing slogan.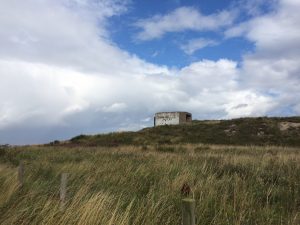 (it says 'Come See My Cat')

Eventually we saw our car parked in the dunes.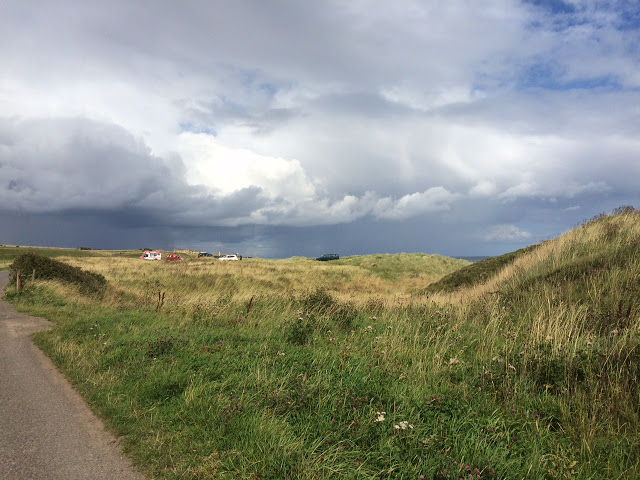 Johnny had taken the bags in the car so we were walking luggage free and felt as light as birds. Five miles seemed like two. What had I been worrying about.
We spent a while on Cocklawburn Beach where the dog had her last swim in the sea for this trip.
What next? Four and a half miles to Berwick. It seemed silly not to just do it, but Wilf didn't want to. So this time it was just me and Bet.
This was the way.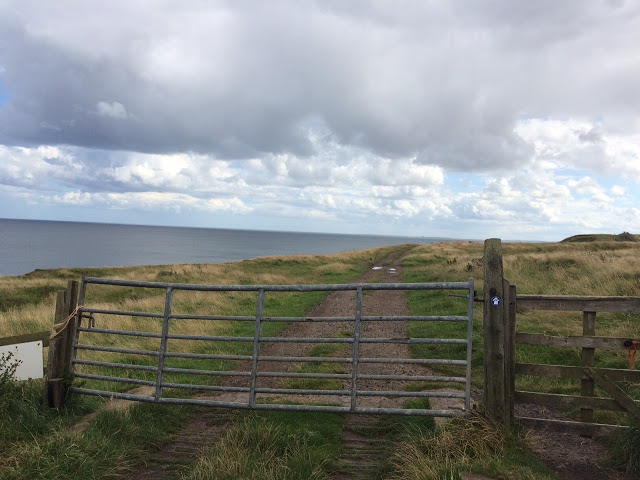 Around the headland, where sea and sky were all I could see beyond the bit of land I stood on.
Then Berwick came into view.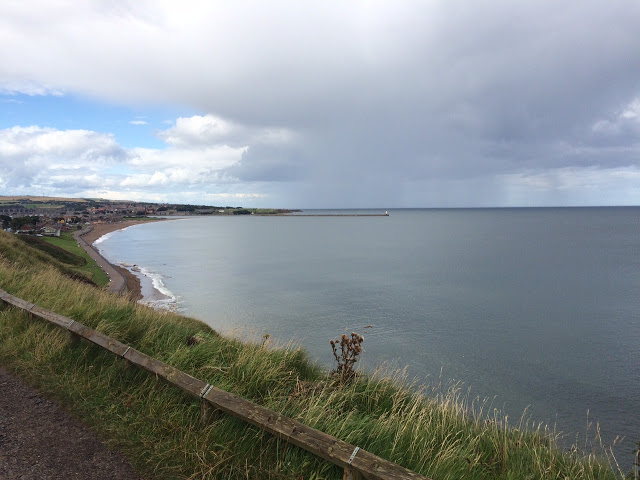 We spent a week in Berwick before we set off on this bit of walk, but we never went to Spittal, so I was pleased to get a chance to walk through it now.
Along the prom.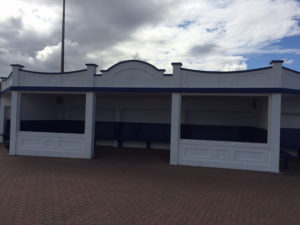 Past the lifeboat station.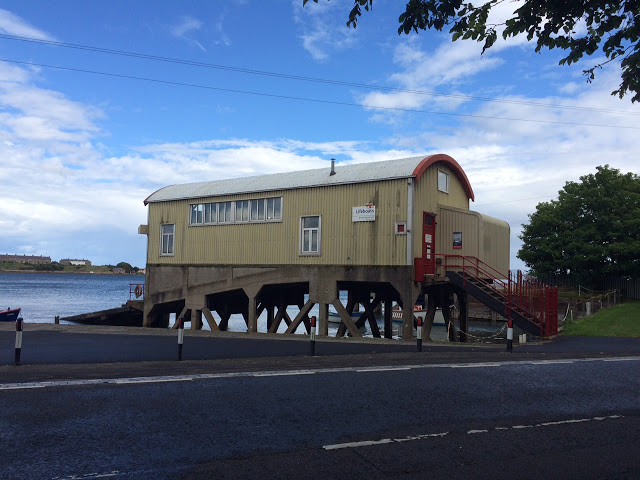 With some great views of the three Berwick bridges.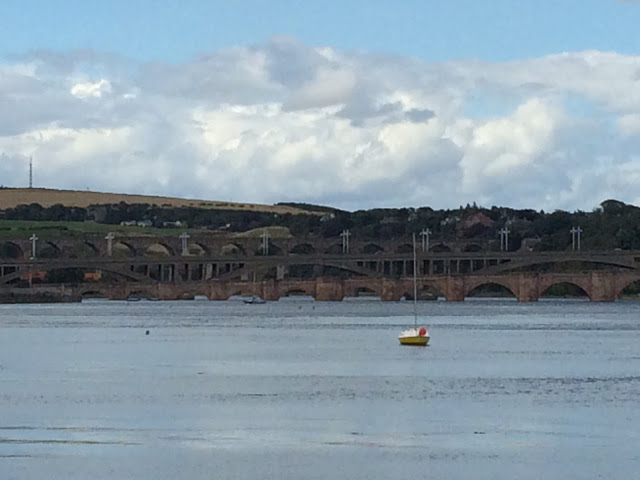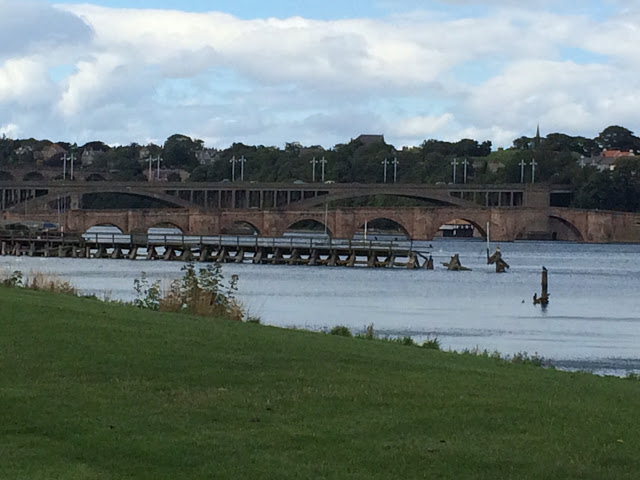 It took me no time at all. I met Johnny and Wilf  in the car park near the barracks, and we drove up to Marshall Meadows, the most northerly place in England, to spend the night before driving back home in the morning.
9.5 miles