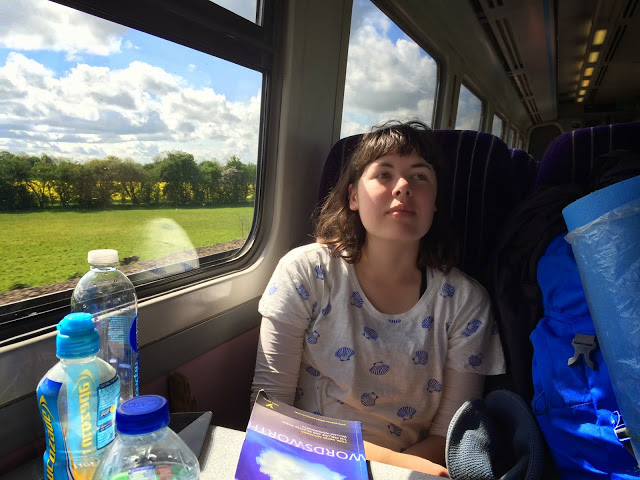 When Poppy was in high school she went on a geography field trip, got her socks and shoes wet on the first day, continued to wear said socks and shoes for the rest of the trip and got trench foot. It took a long time and a lot of pain and discomfort before it went, and left Poppy with a horror of wet shoes. When we were choosing shoes to wear on this trip my main criteria was lightweight and flexible, Poppy's was waterproof. During the walk in April from Newcastle to Filey she was very happy with her choice, but although they coped with clifftops and beaches, it seems that field edges were a step too far.
On the first morning we walked through long wet grass and our feet got wet. An hour later mine were dry – my shoes are basically made of mesh and the water can get out just as easily as it gets in. Poppy's shoes,
however, were doing a great job of not letting the water back out again, and she spent the day walking with wet feet. Although she had plenty of clean dry socks, and powders and bandaged her toes individually, her shoes didn't dry overnight in the tent, and she set off in the morning with incipient podiatal dampness. By the time she unwrapped them in the hall in Goodmanham, her feet were painful and raw.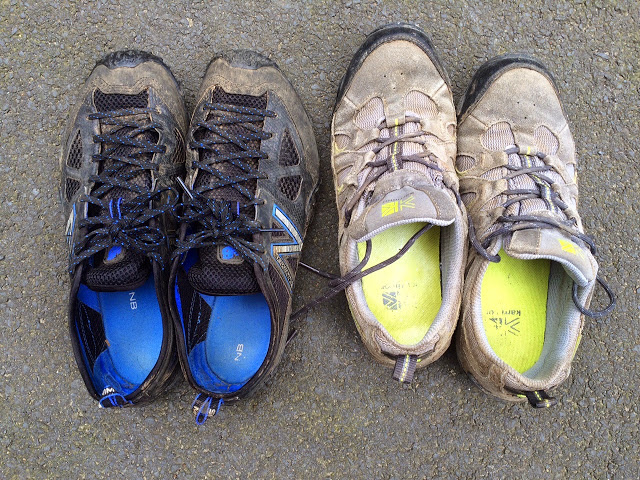 In the morning packing up was easy as there was no tent to dismantle, and by 8am we were on our way to the nearby town of Market Weighton to get some breakfast before setting off on our walk. We were meant to be doing 25 miles, but judging by the last two days, we suspected a taxi hop might once more be on the cards. We could discuss it over our bacon and eggs.
As we walked though, I began to have doubts. Poppy wasn't walking, but hobbling, and I constantly had to wait for her to catch up. We passed a secondary school where the kids were all arriving for the day, pooling in groups at the gates, pouring off buses and trickling in from the town. We got some strange looks as we walked past with our rucksacks, Poppy hobbling along with her stick.
She thought maybe she could do ten miles, but after a cup of tea she got up from the table and could barely walk across the café to the loo. It was no longer a case of how far, but – shall I carry on with out her or shall we both go home?
In the end we decided to cut our losses. We could get a bus from Market Weighton to York, then a train to get us home by lunchtime. We could spend the afternoon planning a return trip to do the last 25 miles.
2 miles