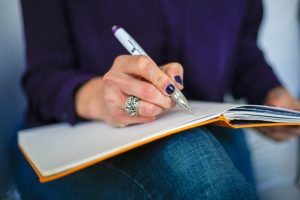 Finding Stillness and Connections in Challenging Times
What strange times we are living through – and as writers it can be difficult to find time and space to write. Some of us have lost access to the places we normally write in, such as cafés, libraries and offices. Some are now having to share space and time with other people when we're used to writing alone. Even those who still have physical space may be finding it difficult to focus on writing when there are so many other worries to fill our heads.
This short writing course, led by novelists Ali Harper and Anna Chilvers, is intended to bring some of that writing space back into your life. It offers a full programme of workshops, writing meditations and focus groups via Zoom. You will get to take part in discussions with other writers, and you will have an opportunity for a one-to-one with one of the tutors. On the last morning there will be a communal writing marathon.
The cost is £50 all inclusive. (If you would like to attend and the cost is prohibitive, please contact us as we may be able to offer some reductions to those in need).
For information on how to book please email info@annachilvers.co.uk